Welcome
Make money in the future, with what you dreamt of in the past
In the course of the financial crisis, not only private property was damaged; many investors lost their trust in securities and the promises of banks.
Alternative investments have experienced considerable growth in this context. This is not to tangible assets such as gold, art or real estate, but about investing in classic cars, young-timers and vintage cars, and in particular in classic Porsche!
The Financial Times called it 'Bedroom wall' syndrome that drives up price of 1980s sports cars. Classic Car values are now rising so fast that some owners can be significantly under-valued, according to a recent report in Britain's Daily Telegraph newspaper. The article draws attention to the fact that some owners have not kept their Classic Car valuations in tune with the great rises in the car's value. The 2.7 RS remains a true example of the power of classic car investment. For the rest of us, any air-cooled 911 might represent a sensible investment opportunity.
Read More
Your childhood-dream as an Investment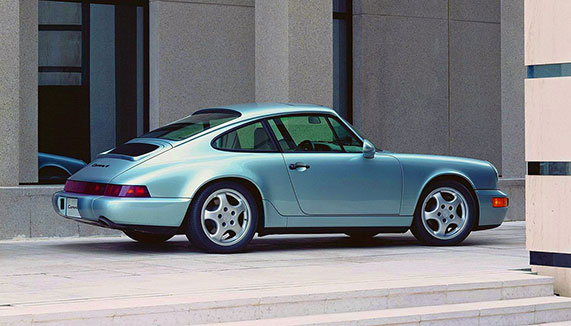 The price developments in recent years have proven it, there is much potential in the investment into a "classic 911".
Sources:
The Telegraph-UK 12/2014
….the value of classic Porsches has rocketed in the recent years, as more investors have moved money into the classic cars market during the recession.
Bilanz – Axel Springer Schweiz AG, 05/2015
...Classic cars are a hit. The prices of certain gems on four wheels rise at turbo speed.